Jimbaran Beach Bali is one of the Bali tourist attractions famous as Jimbaran Bay is located on Bali's southwestern coast of the narrow isthmus connecting the Bali mainland and the Bukit Peninsula. The beach and the bay of Jimbaran offer small secluded areas, where tranquility and peace are the perfect antidotes to a stressful world.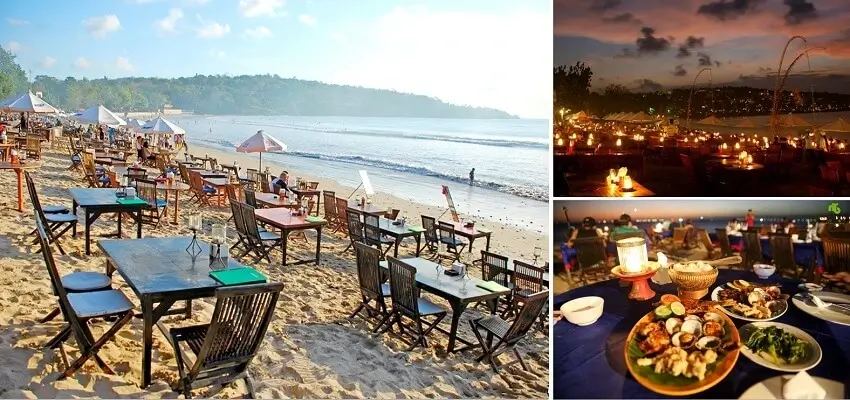 Jimbaran Beach Bali has both lovely beaches and the most exotic seafood in Indonesia. Seafood cafes aligning on Jimbaran beach next to the intercontinental hotel are indeed exceptional. Situated within a peaceful fisherman village, these cafes started as huts that eventually grew into an established industry. Jimbaran Beach Bali was always just a small fishing village, but in the 1980s developers moved in to exploit its glorious beaches.
However, it is still very much a fishing village and it is always pleasing to see when villagers have directly benefited from tourism. Jimbaran Bay Village is the home to some of the best-known international hotel names which straddle the bay, and luxury villas are perched on the hillside with enviable views over the bay. The Jimbaran Bay Beach around the hotels are, as you would expect, stunning and it is a safe area for swimming. Around the village and fish market, it is very much a working area for the fisherman tending their boats and nets and sorting their catch for market.
Jimbaran Bay Seafood offers fresh grilled seafood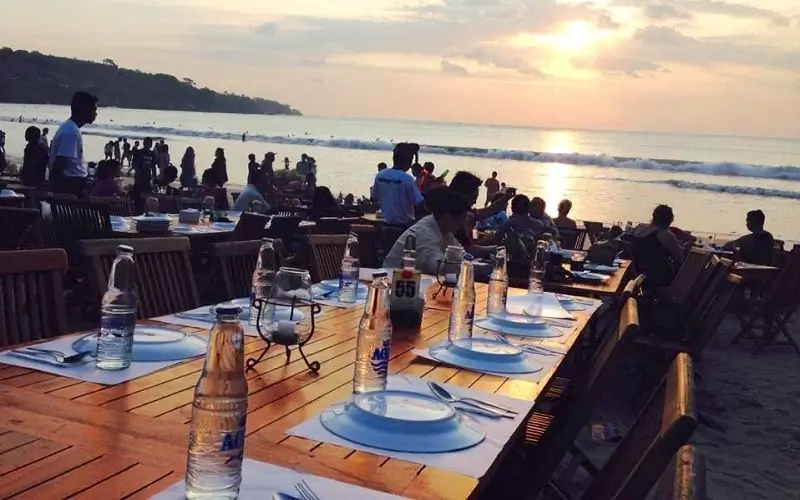 The Jimbaran Beach Bali takes on a whole new dimension as sunset approaches. They recently spread out to areas on the way to Ngurah Rai Airport. The flavor of their dishes is exquisite. Fresh seafood grilled on coconut charcoal served with flavorsome spices will undoubtedly stimulate you!!
You can eat your favorite seafood prawns, lobsters, squids, or fishes. While waiting on your food, you can sit around on soft white sands and watch the sunset in the evening. Many restaurants come alive when they set up their candlelit tables down to the water's edge. The chefs fire up their outside kitchens and prepare their menus of seafood just as carloads of hungry mouths arrive to watch the sun setting whilst sipping cocktails before dinner.
Jimbaran Beach Bali Locations On Google Maps
The Related Bali Tour Packages To Visit Jimbaran Bay
Jimbaran Beach Bali is one of the best options to get a fresh seafood dinner with a beautiful beachfront view.